Making it Mean Something – Monday Morning Motivation
Each Monday I'm going to start sharing something that is giving me motivation this week in the hopes that it will get your motor revved for the week ahead too.
I'm an avid reader so I'm often motivated by books I'm enjoying. This week's is Man's Search for Meaning by Victor Frankl.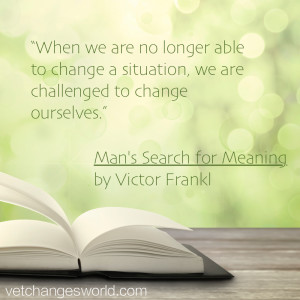 While we should not suffer for suffering's sake we can endure great suffering if we feel that suffering has meaning.
This book is powerful. Written by a psychologist and concentration camp survivor it gives us modern, middle-class readers some much-needed perspective yet also explains why we can feel poor emotionally when surrounded by plenty.
If you haven't checked out this classic already, pop it on the reading list ASAP.