Young, Cuddly Surgeon – #ILookLikeASurgeon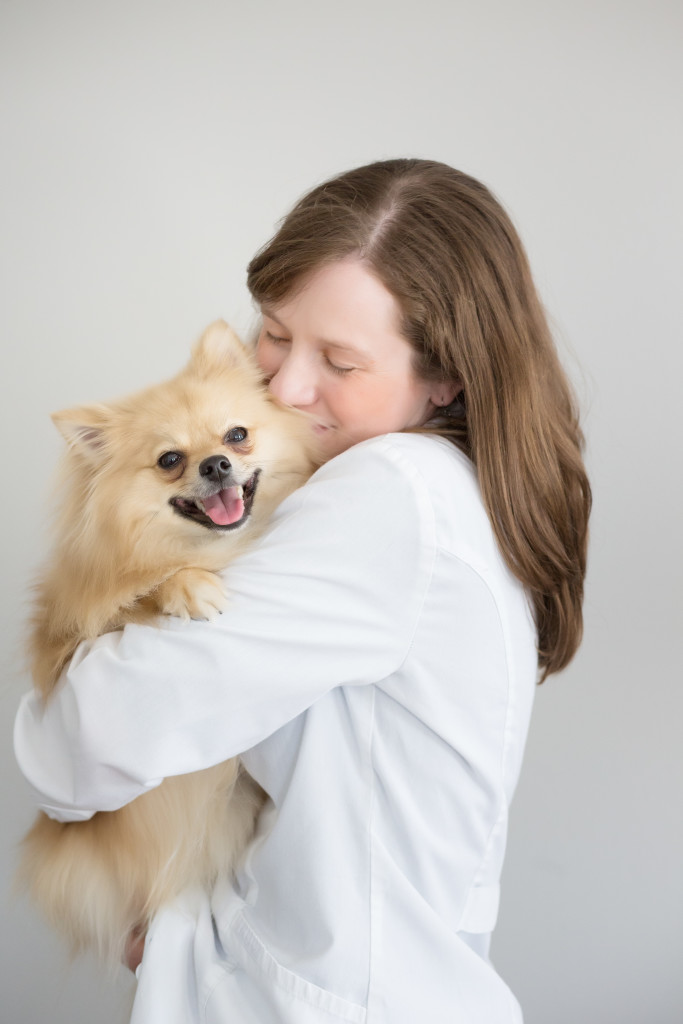 I love this picture because I feel it shows that even though I am a true professional, it is my love and joy that makes me such a compassionate  and careful surgeon for animals. I feel like I look girly in this picture but that femininity is also what telegraphs how much I love and care for my patients. I am young and when I walk into a room people are often surprised, but I've come to find it fun to exceed people's expectations and dispel their stereotypes.
Lisa Robinson of Lovesome Photography took his astounding photograph and allowed me to use it with her permission.
Thanks to Heather Logghe, MD for encouraging me to submit a picture to this amazing campaign! Her astoundingly hard work encouraging people to participate is a huge part of making this a global phenomenon. You can learn more about the #ILookLikeASurgeon campaign through her blog Allies for Health or on her twitter page.