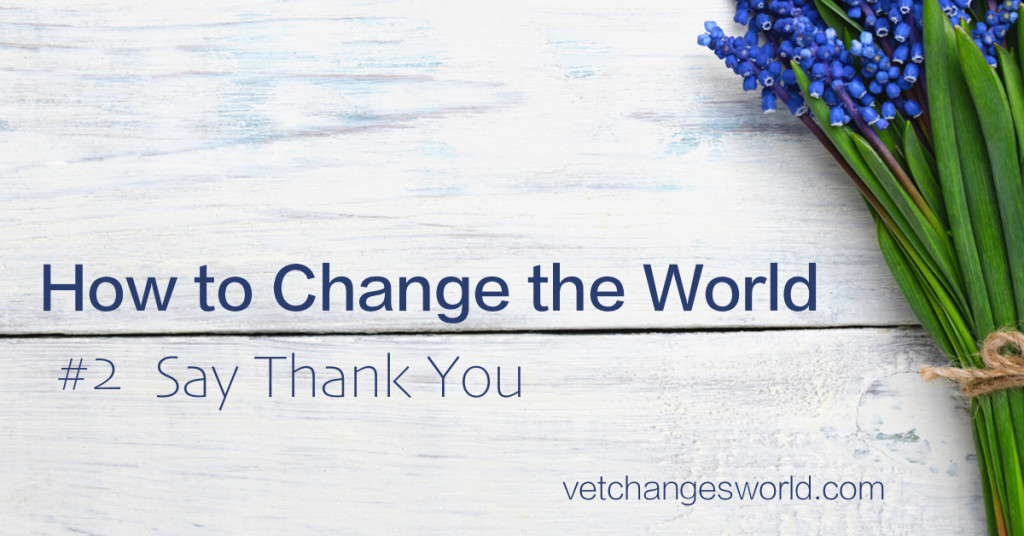 There is nothing that fuels my fire as a veterinarian more than heartfelt "thank you." I'm a veterinarian because I want to make sure people never feel alone through some of the hardest moments they have with their pets. Those two simple words help me know I'm doing right by my clients and patients.
I still keep a collection of thank you cards, photos, a bracelet, and even a mug with one of my patient's paw prints on it in my office. On the tough days, these remind me why it's all worth it.
Do you have remember an out-of-the-blue compliment or a simple thank you ever turning your whole day around? You never know what ripple effect your thank you may have.
Here are some ideas you can put to work today:
See how many times you can find an excuse to give a genuine thank you to the people around you by the end of the day.
Write a positive yelp review for someplace you have visited this week.
Snail mail a thank you card to a teacher, mentor, or parent.
What's your favorite way to say thank you? What is the best thank you you've received? If you feel inspired, let us know what you did to say thank you!