Book Review – The Mount by Carol Emshwiller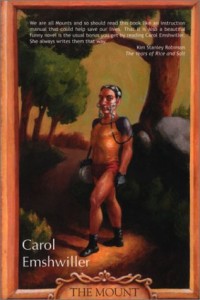 What is it like to be an underestimated domesticated species?
This fascinating science fiction book gives you an idea of what it might be like to be a horse or a dog.
Domesticated by an invading alien species, humans deal with conflicting desires for loyalty and freedom.
With a great story line, this is an intriguing and thought provoking read for any animal lover.