Book Review – A Dog's Purpose & A Dog's Journey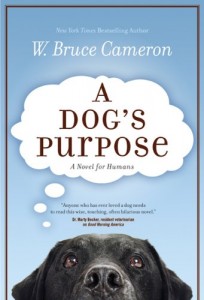 A Dog's Purpose and A Dog's Journey by W. Bruce Cameron are magical books that help you see the world through a dog's eyes.
In his stories, a dog goes through multiple lifetimes as a variety of pooches, trying to find (since it's gender changes)
his/her true calling. These heartwarming books will make you laugh and cry as you see the joy dogs bring to our lives and the cruelty humans can bring to theirs.
My favorite part of these books is how well they show how silly our expectations and behaviors sometimes seem through a dog's eyes.
Absolute must reads for every dog lover.